BROWSE SCI-FI COLLECTIONS
LOOK NO FURTHER
YOUR Custom Dice are here
Don't quite see the dice you are looking for?  Here is an option for YOUR custom dice!  Choose 1, 2, or 3 colors for a wicked swirling effect and any color for the inlay (color of symbol and pips).  You provide the logo and have full control.
GET STARTED
Glad you discovered Baron Of Dice?
At Baron Of Dice we strive to create the best dice in the world. The difference is astounding. Our hand-swirled resin dice are heavier, bubble-free, and precision engraved to deliver superior quality, balance, and detail; there is no rival. Each design is crafted with the amazing tabletop community in mind.
Baron Of Dice was created to fill a niche in the tabletop community, Wargaming dice should be premium and easily accessible. From humble beginnings to now, we are Wargamers at heart!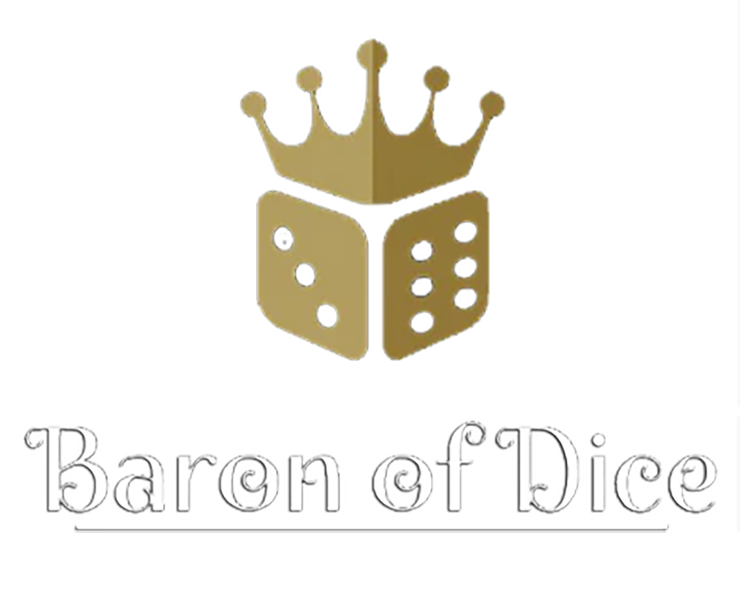 No Affiliations!
Baron Of Dice is not affiliated with any other wargaming or tabletop products on the market. We do not claim to be affiliated or represent such great companies. Any likeness or similarities are strictly coincidental and should not be construed as affiliation. This includes absolutely zero affiliation with the following: Dust, Infinity, Kings of War, Games Workshop Products, Song of Ice & Fire, Star Wars, or any others not mentioned.